SF Sketchfest is the comedy festival I co-founded and co-produce with my partners, David Owen and Cole Stratton. 2012 marks its 11th year!
The gallery for our January 2012 festival is viewable at sfsketchfest.com . The fest was FANTASTIC, including appearances by Paul Rudd, Amy Poehler, Eddie Izzard, Christopher Meloni, Jesse Tyler Ferguson, Elliot Gould, Molly Shannon, Bruce McCulloch, Jimmy Pardo, Greg Behrendt, and over 100 more!
I perpetually thank our amazing staff, the appeal of the incredible City of San Francisco and its killer audiences, and my partners.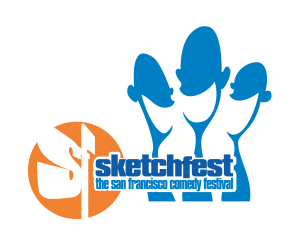 Please make sure to visit our SF Sketchfest website for full history, details on some of our incredible past and future performers, and more!