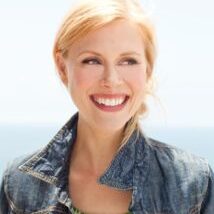 You can reach me directly at janet@janetvarney.com or simply fill out the contact form below. Sometimes it takes me a bit of time to respond, but you will definitely hear from me!
AUTOGRAPHS & MERCH
Please visit my Legend of Korra page for info on ordering LOK prints/autographs, autographed photos of me, and LOK merch!
MAILING ADDRESS
Janet Varney
c/o Postal Works
2658 Griffith Park Blvd. box 756
Los Angeles, CA 90039
MEDIA INQUIRIES
Sechel PR - sam@sechelpr.com
Sam Srinivasan (she/her)
THEATRICAL & HOSTING
Innovative Artists - 310.656.5100
David Lederman, Babette Perry
CONVENTION APPEARANCES
Zannini Management - 978.886.0966
Jeff Zannini
VOICEOVER
Dean Panaro Talent - 818.660.0658
Dean Panaro
COMMERCIAL
Kazarian, Measures, Ruskin & Assoc. - 818.769.9111
Mark Measures
For reels and work clips, please contact David Lederman at Innovative.
Thanks for visiting my little website, pals!