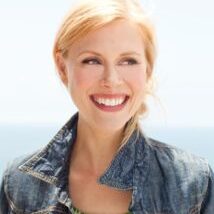 You can reach me directly at janet@janetvarney.com or simply fill out the contact form below. Sometimes it takes me a bit of time to respond, but you will definitely hear from me!
AUTOGRAPHS & MERCH
If you would like a signed poster or 8 x 10, please PAYPAL me at j.varney@sfsketchfest.com and select the "Send Money to a Friend" option.
YOU MUST Include your shipping address. And do let me know if you would like the autograph personalized for YOU or for someone else!
The costs include shipping and materials to THE CONTINENTAL UNITED STATES ONLY.
If you're outside of that, just let me know and I will calculate shipping.
For The Legend of Korra merch, see that page for more information.
MAILING ADDRESS
Janet Varney
c/o Postal Works
2658 Griffith Park Blvd. box 756
Los Angeles, CA 90039
MANAGER
Apostle 310.739.3913
Abbey Robertson
THEATRICAL, PUBLIC APPEARANCE AND HOSTING
Innovative Artists 310.656.5100
David Lederman, Ian Arougheti
CONVENTION APPEARANCES
Zannini Management
978.886.0966
Jeff Zannini
VOICEOVER
Abrams Artists
310.859.1417
Mark Quinn
COMMERCIAL
Kazarian, Measures, Ruskin & Assoc.
818.769.9111
Mark Measures
The marvelous Shotgun Digital hosts my reels and work clips. For access, please contact Abbey Robertson or David Lederman.