Hello! You seem to have somehow stumbled across my website, and I'm delighted. The buttons on the right can acquaint you with some of the things I do.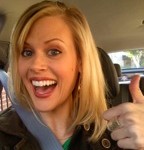 Follow me on Twitter! @janetvarney
EVENTS & APPEARANCES
Stan Against Evil Season One is available on iTunes and the IFC app!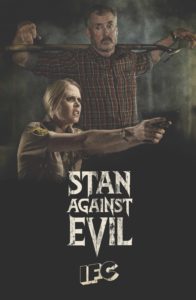 I'll be returning to perform on the delightful
JOCO CRUISE
this March with a fantastic troupe of comedians, musicians and fans. Check it out!
Come hang with me at
KAWAII KON
in Honolulu this April!
MY DESIGN SPONGE "TEENAGE BEDROOM" ARTICLES
The JV Club Podcast is my very own FREE podcast- check it out! You can listen to it via iTunes or by visiting the Nerdist website HERE!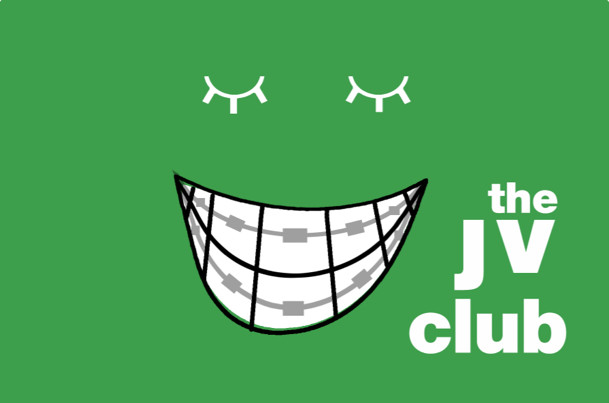 Remember what it was like to be an awkward teenager? And remember how some things haven't really changed that much for you since then? Join proud dork Janet Varney as she explores the highs and lows of the bygone years with some of her favorite women as they talk their way through the terrible teens into adult-lescence.
Warning: This Podcast Contains Sincerity.
***********************************************************************************************************************************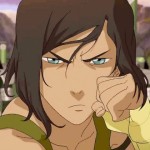 Korra fans! Visit the
LOK
page of my site to find out about fan mail, autographs and merch!
***********************************************************************************************************************************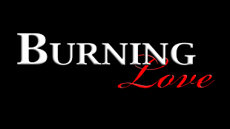 Still so proud of the delightful Burning Love seasons, brought to you by Ben Stiller's Red Hour Films and Yahoo! Written by Ken Marino and Erica Oyama Marino, BURNING LOVE is a spoof on shows like The Bachelor and features a 3 seasons of a ridiculously talented cast of comedians and actors. You can watch Burning Love online
HERE!
*********************************************************************************************************************************
Podcast Guest Appearances:
Lynn Chen's The Actor's Diet podcast- Lynn is a joy!
FunEmployment Radio interview with Oscar Nunez and me, straight from Bridgetown Comedy Fest in Portland!
The charming Huge Quickly Podcast, based in Portland Oregon!
April Richardson hashes out episodes of Saved By The Bell — my episode here!
My favorite game show podcast with the marvelous Jesse Thorn, International Waters!
Comedy Film Nerds with Chris and Graham!
True Tales of Love and Lust – live storytelling, also a podcast!
Comedy Bang Bang as Carly in Burning Love, also with Ken Marino, Steve Agee, and Deanna Russo!
Special Who Charted? Summer episode! With my dears, Kulap and Howard!
Alison Rosen is Your New Best Friend! Could not have enjoyed this experience more. Give it a listen!
Spill.com – Without hyperbole, this is one of the most fun podcasts I have ever done. They basically had to kick me out of the studio. Lots of Korra and Rifftrax talk here!
The Sound Of Young America/Bullseye: Jesse Thorn asked me to guest host two episodes while he was out on paternity leave. Check out my interview with Bruce McCulloch (Kids in the Hall) here
and my interview with Danny Pudi (Community) here!
The lovely gents at Podcast Squared had me on to chat about The JV Club, and you can listen to that riiiiighhhhttttt…… HERE!
Nathan Guerra's Spotlight Follies: Enjoy Nathan's delightful variety podcast, on which I was a guest for episode 12, here!
Olivia Wilder's Blog Talk Radio episode (where I discovered, among other things, that I would pick being able to fly over being invisible)
The Gentlemen's Club: Enjoy the awesome that is Caleb Bacon– Listen or download here!
Totally Laime podcast: I hadn't ever met Elizabeth Laime before I was a guest on her fantastic podcast. Now she is one of my best friends. Zing! Listen or download here!
This American Wife (with Cole Stratton): A gentle and hilarious spoof on NPR-type talk shows… Listen or download here!
Never Not Funny: Multiple eps: visit www.pardcast.com I don't think my love of Jimmy Pardo is any kind of a secret.
The Mental Illness Happy Hour – Paul Gilmartin's phenomenal podcast about battling depression… and it's also painfully funny. Listen or dowload here!
Pop My Culture Podcast – Cole Stratton and Vanessa Ragland's charming and hilarious podcast, which I've been on a couple of times, including a big 2 part extravaganza they hosted with other guests Simon Helberg, Samm Levine, Danny Pudi, and Deanna Russo! Click here for a complete list of episodes, including the 2 I did.
Jordan Jesse Go! – This is a fantastic podcast with Jordan Morris and Jesse Thorn. I've had the honor of being asked to appear on it on two different occasions- one of them, however, was for donors/subscribers only. I encourage you to support these guys! Here's a link to one of the eps.
the long shot podcast: 4 very funny folks invited me to be their guest. Thanks, Amber, Eddie, Jamie, and Sean!
Things You Can Watch on Your Computer:
Neil's Puppet Dreams with Neil Patrick Harris!
Burning Love Seasons Two and Three!
A clip from my Legend of Korra panel at Anime Matsuri!
Back on Topps – PLEASE check out the Sklar Brothers' hilarious 2 seasons of their show about one of the world's most recognizable sports companies. When The Topps Company falls into new ownership, sport-loving twin brothers Leyland and Leif Topps face a challenge in their new work environment. These former heirs must prove to their new boss that they are indeed worthy and valuable to the sports and card world, and in doing so they might just land… Back on Topps. I play their assistant. With a serious attitude.
Republicrats – Sean Masterson created an amazing series about a third party candidate during the presidential elections that kind of blew my mind. I play his conniving press secretary.
College Humor – Do you love The Bachelor, but wish it had more children, starving for love? Then you might enjoy this sketch I did in entirely poor taste with the guys of College Humor.
Ask A Ninja interview: youtube link
HUFFPOST LIVE!
I enjoyed an amazing, challenging, and rewarding 6 months working as a Host/Producer at The Huffington Post's streaming network. You can see all of the segments I did during that time- just go to the archives and search my name.
Check it out!